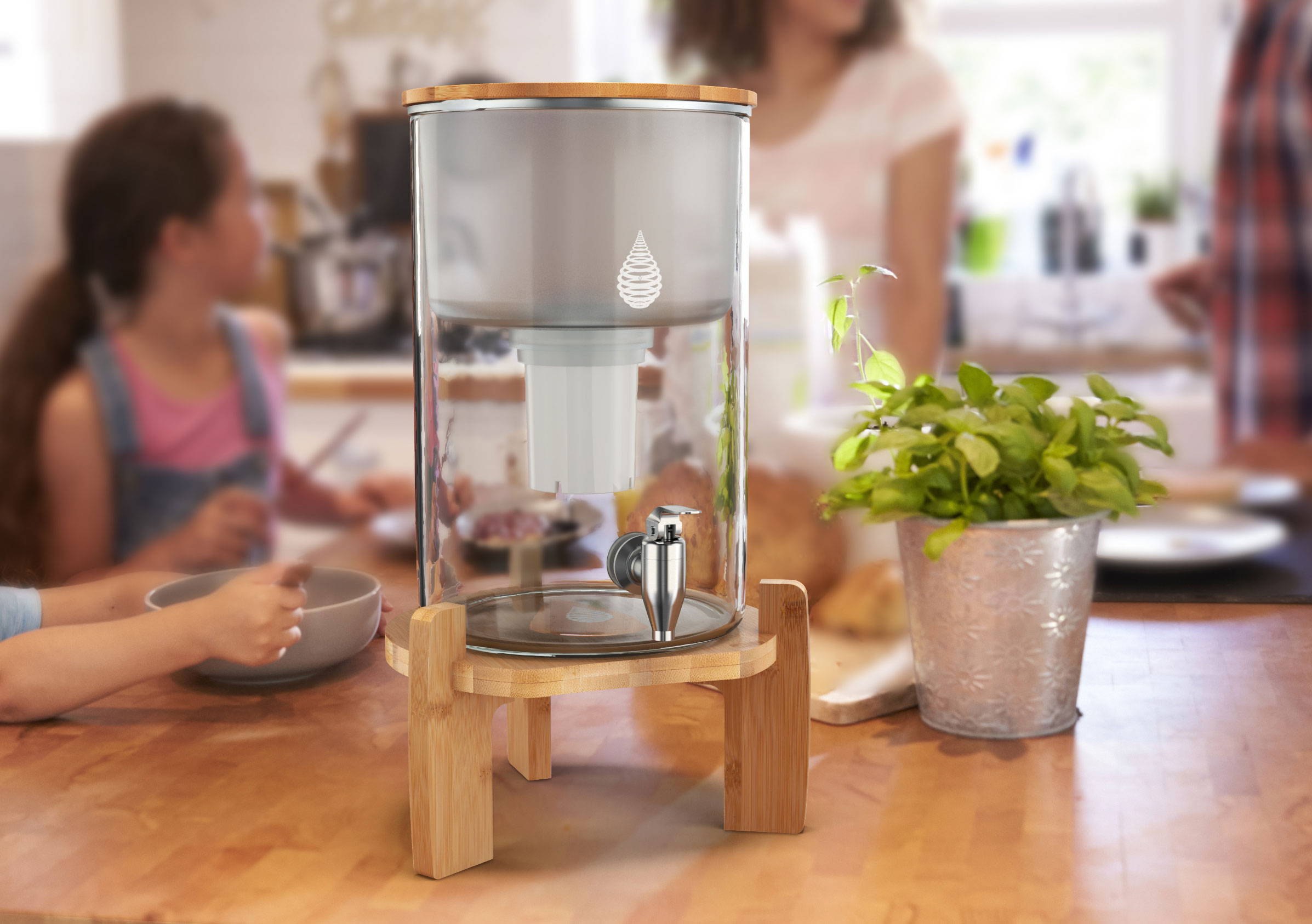 Enjoy Clean, Healthy, Great Tasting Water With Our Powerful Alkaline Water Filters

Superb Quality • Elegant innovative Design • Easy to Set-Up • Convenient & Affordable
> High Alkaline, increase water alkalinity up to pH 10
> Remove Chemicals, toxins, chlorine, fluoride, heavy metals
> Add healthy minerals
Our Super long-life filters deliver huge value, while helping our planet by eliminating thousands of single use plastic water bottles per filter. Relax knowing your purchase is backed by our 60 Day 100% Money Back Guarantee, & supported by our 24/7 customer happiness team.
Over 625,782 water filters sold in more than 30 countries
WE DONATE A PORTION OF YOUR PURCHASE, & OUR PROFITS to charity: water, so they can build sustainable water supplies for people who need it most.
Everyone should have access to clean healthy water, but sadly over 600 million people in developing countries live without clean water every day.
---
---
Tiffeny Parker. 2020 USA track and field hopeful and 2022 USA Bobsled Olympic Games hopeful.
2020 USA track and field hopeful and 2022 USA Bobsled Olympic Games hopeful.
Tiffeny is an Olympic level professional athlete from Moreno Valley, California, with a passion for health and Crossfit.
She is a coach who specialises in sprint and speed technique - contributing to the success of many CrossFit champions through her workshop and development programs.
"Making someone see the best in themselves and what they want to accomplish. I love being able to show people that you do not have to start out being best to become the best."
'Best water pitcher I have owned, water tastes amazing'
- B. Nash verified purchase

"Alkaline water tastes fantastic. Best cup of coffee I've ever had"
- A. McCoy verified purchase

'Highly recommended, great quality, easy to use, much more affordable than bottled water'
- Rich, verified purchase

"Beautiful and functional. Just love having this on my table for guests."
- Helen M. verified purchase

"Highest pH level ever, 9.0-9.5 pH. Love it!"
- Mai verified purchase

"Excellent customer experience, gorgeous products"
- Michelle D. Markovich verified purchase

Welcome!
Dan and Monika Carlin here, proud owners & operators of Invigorated Water.
We've always been conscious of our health & wellbeing, and the health and wellbeing of others, and our environment. These core values have guided, and inspired, the businesses we have created and built.
We believe clean water is the foundation and core to health, and life itself. But not all water is created equal.
We started Invigorated Water way back in 2014, when searching for an alkaline water filter for our home.
We wanted a water filter that delivered high alkaline water, looked great, and was affordable, but struggled to find a filter that ticked all the boxes. So why not create our own!